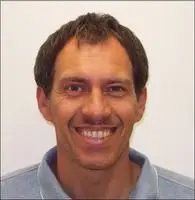 Saulo Rodriguez MA, LPC Limited Licensed Psychologist
Saulo has a Masters degrees from Andrews University in Berrien Springs, MI in 1993. His BA is in Business Administration. He was born in Mexico where he lived until the age of 10, and since has lived in the US for the last 46 years. During the early 70's, he and his family were migrant workers and have even experienced the life in labor camps. Saulo is fluent in Spanish and grew up in the Hispanic culture. Prior to 1991, Saulo lived in South Texas where most of his family reside. His specialty is marriage and family counseling but has extensive experience working with children and adolescents as well. Saulo and Jill started this agency in 1994. He co-authored with Jill the "Touch, Talk, Time" parenting bonding program. Of personal interest are computers and technology as a whole.
Jill Rodriguez Ed.S, LPC Limited Licensed Psychologist
Jill received her MA in 1993 and EdS in 2004 at Andrews University in Berrien Springs, MI. She grew up in Missouri in a family of twelve, where she worked on her father's sawmill and learned to cook, sew, can, garden and run a busy household from her mother. She has worked for The Center for Family Development since 1994, where she has had a variety of clients from children through adults. Jill has 7 years of experience as a School Psychologist working in Fennville and Grand Rapids school districts. Of special interest she lived in Thailand for a year while she was in College. She taught English there and became well versed with the culture and customs of Southeast Asia. She is married to a Mexican American and has become well accustomed to the Hispanic culture. She and Saulo have two children, twins, which are teenagers and keep her familiar with the joys and challenges of parenthood.